Spacious luxury accommodation in the heart of Paje beach in Zanzibar
Our hotel is situated in the heart of Paje. a PADI dive school and a fabulous kite and surf centre are on site. Our well known beach restaurant 'Ocean' offers feet in sand dining, signature cocktails, and more.
Our hotel is a water sports enthusiast's paradise. We are right on the beach and we share space with the multi - award winning PADI 5 Star Centre Buccaneer Diving as well as the vibrant and well equipped Aquaholics Kite & Surf.
Diving, snorkelling, kiting, surfing and SUP trips are just steps from our spacious and comfortable places.
If all this activity means you need to wind down from time to time a morning yoga session on our sun deck might do the trick, or you can kick back with a cocktail from Ocean restaurant and stretch out on one of our ocean front sun beds and watch the kiters be energetic instead.....
OCEAN ACTIVITIES
Dive 365 days a year with our award winning PADI 5 Star IDC Dive Centre, Buccaneer Diving.
We dive daily in all the best spots including the South East Coast, Kizimkazi and of course Mnemba.
You can learn to dive with our fabulous PADI instructors, or you can continue your education and advance your diving certification, right up to Instructor level.
find out more
Kite surf when its windy or surf and stand up paddle (SUP) when its not!
Our well equipped professional kite & surf centre Aquaholics is right on site and their professional and friendly instructors are on hand to teach or to improve your skills if you already know how!
.
find out more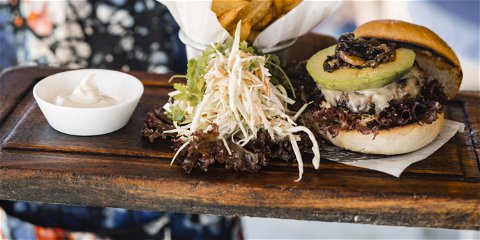 Ocean Restaurant & Sands Beach Bar
Sun, sand, surfing & diving all build up a thirst and hunger. Our restaurant & bar serves great food for both day time and in the evenings and our happy hour from 5 -7 every evening is a great time to wind down with a drink & a snack.
Don't miss our signature cocktails or our weekly 'Wet Wednesday' bash.
Guest Reviews
Beautiful place. It is worth staying at this hotel because it has its own atmosphere. Clean, very nice beach and, above all, wonderful staff. Delicious meals, clean pool. There are many restaurants around the hotel where you can have a drink in the evening.

Abrue

Excellent service at any time of day. Nothing is too much trouble. Abel, Rehema, Roger, Wycleff, Fred are the friendliest, most accommodating people you will meet! My family are in love with this establishment. Food is lovely (ask for the spinach for breakfast!!!), varied, calamari and fish to die for, generous portions and promptly served. Beds are clean, firm, huge, comfy. I cannot fault the location, room size, service,... Read this review

Barbara

Отличный отель, жили в апартаментах с кухней 5 й номер. Убираются каждый день, такое ощущение, что целый день. Меняют постельное белье и полотенца каждый день! Травят москитов каждый день, хотя их тут очень мало. Отличный бассейн, собственный ресторан- лучший на побережье. Можно рассчитываться картой. В общем неожиданно крутой сервис такой страны. На ресепшн дали номер WhatsApp , для любых обращений итоги реально быстро реагируют, приносят например одеяло или нож.... Read this review

Алексей Колесников

Highly recommend! They have working a/c, awesome breakfast, and very responsive and caring team.

Tessa